Before you join this site buy a new hard drive. Twistys is packed with 10s of gigabytes of top class porn star photo shoots and videos. You can download as much as your bandwidth supplier will let you and the photo sets are even zipped to make it easy. There are over 3100 high definition photos of the lovely Slovakian temptress Kyla Cole alone! With excellent design and excellent site features coupled with modest membership fees Twistys has got to be at the top of your shortlist for porn star sites.
When we are invited to review a site we first take a look to see if it has any potential. Twistys blew us away on first sight. Then we got to wonder why call it Twistys – ok all you filthy minded surfers we thought of that too. However Kevin from Twistys tells us it comes from the name of a cool restaurant run by the grandfather of one of the owners of this hot site. Who said porn is not educational? Three things hit you right away about this site – nice clean design, masses of stuff in the updates section, the really hot Treat of the month. Twistys massive archive goes back to its start in 2002 since when its always been one of the most popular sites with our readers. With a site so large navigation is often abysmal. Twistys shows how it should be done. Its very easy to find what you like, the search facilities are excellent and the back links all work and take you where you expect.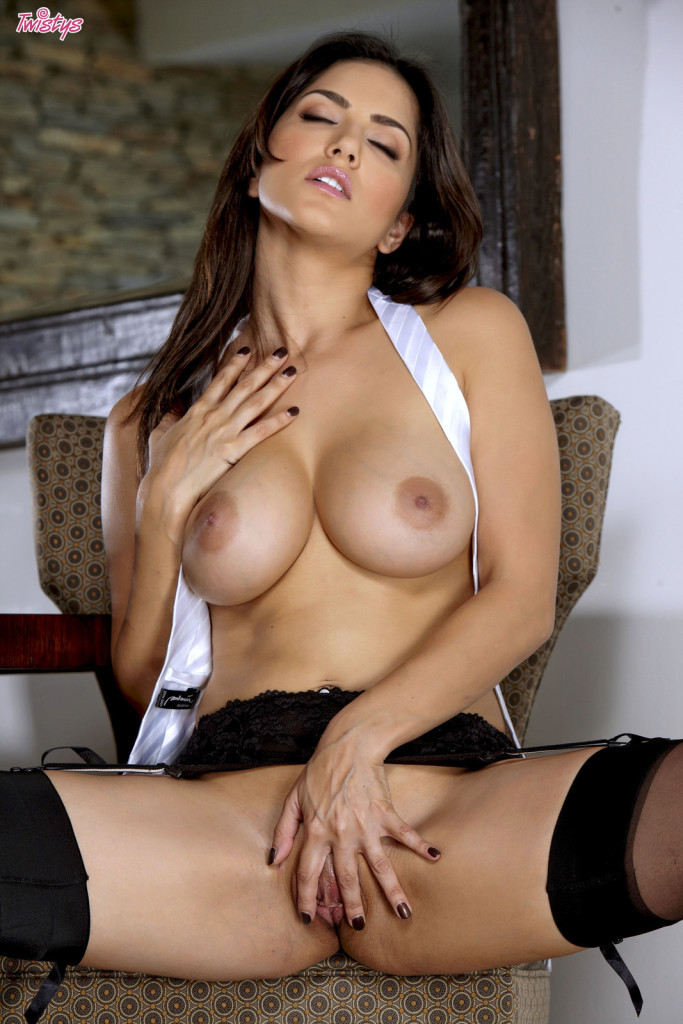 You get a good mixture of sensual solo girls, softcore girl/girl, girl/boy and even some threesomes and groups. Remember most of the shoots are on the softer side of the industry. The videos are offered in multiple formats and multiple resolutions. It works with all sorts of devices from PC to phones. You can stream videos, download chunks or download whole movies, the choice is totally yours. What's more everything we looked at had similar features. Too often only the newer stuff has been upgraded. Download was fast and every file is uniquely named. Most have the name of the star in the file name which is also very helpful.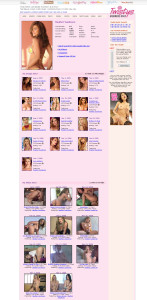 Wild party girl TEREZA had a lot of fun playing with her vibrator in her new photo set today. She's the kind of girl that you dream about–a cute, demure blue-eyed blonde with sexy body, a sweet smile and an absolutely amazing ass. The video quality varies a bit, but that's a technology issue. Older stuff was made before the digital sophistication we have today was cheap enough for porn. The photo sets are easy to view although strangely we did not find a slide show feature. A lot of this material it is just so good that downloading is the only real option anyway, as we are sure you will want to add it to your collection. Happily there is a well designed ZIP file feature to help you do this. (But don't send it to your friends – its illegal and they would be missing out on being a member of this great site.!
So why is our score now up to 96.7%? Well on our first visit in 2005 only a relatively small percent of the sites content was exclusive, now much more is and the exclusive shoots are great. Every month you get a "Twistys Treat" and here is what they say about it –
Click to view fullsize screenshot (may take a few seconds to load).
"When we come across a model that is obviously something special, we get serious, we order exclusive photo shoots, we get her talking. If we like what we see and hear, we make them an official Twistys Treat ™, and unleash their beautiful bodies on our loyal Twistys Members! Every single month we will name a new Twistys Treat ™. Each week we will release a brand spanking new, custom, and 100% exclusive to Twistys photo shoot featuring that month's Treat! That's not all! By the end of every month we will release at least one brand new exclusive video shoot featuring that month's Treat! On top of the killer content, we will have the model's personally approved bio, an exclusive interview, HOT desktop wallpaper for download, and any other goodies we can come up with". Enough said! Why have you not signed up yet. Another excellent feature is the voting system where surfers rate every photo, model and video. The top twenty sure gives us a hard on.
Twistys also gives you access to Twistys network- currently six great sites with a mix of exclusive hardcore video, exclusive sites for their top models and exclusive lesbian action. The best just got better! Twistys are also very good at customer support. They know their paychecks depend on you liking what you see and sticking around. They publish how long their members stay with them and the figures are among the best on the web. That shows not only is the content excellent, the updates exceptional, the price competitive but also that the members love the way they do things. !
Great site, great content, excellent features and the modest price tag will give you months of highly varied, high quality porn from the best professionals around the globe. Whats the best membership offer – how about 12 months for $95 – thats only 26c a day for nearly 2 million great photos and videos.
Visit Homepage: www.twistys.com