Als Scan has been around since 1996, making this one of the oldest sites on the net. That it's still going strong almost a decade and a half after its creation is a testament to the quality and popularity of the content it offers. Shaved girls aren't anything especially out of the ordinary, especially in the modern day porno world, so Als Scan has advisedly ensured a commitment to breathtaking erotic and technical standards to keep the punters coming back for more.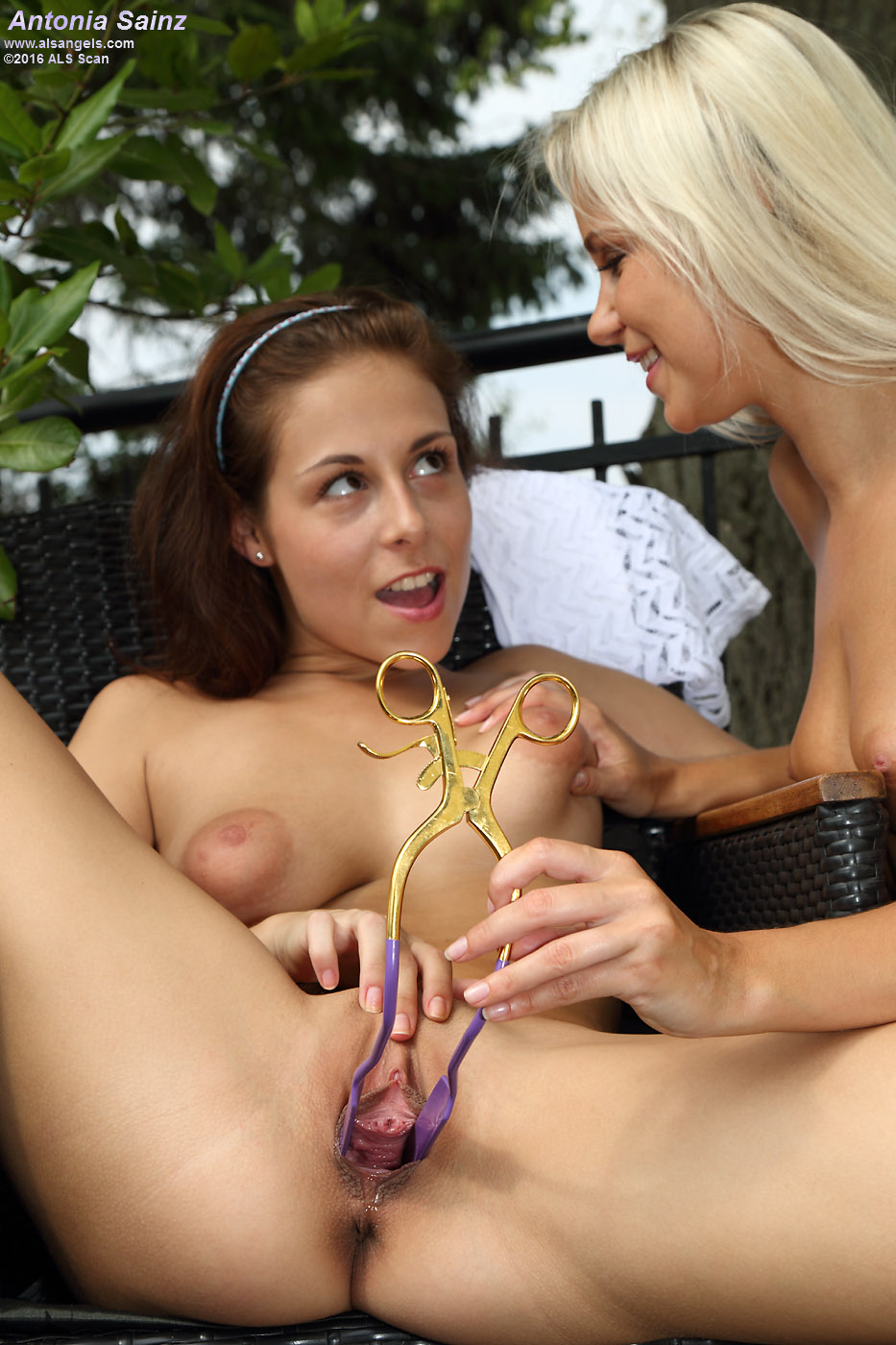 All of the girls are of course totally shaven, and the site proclaims to have a 'secret' method of shaving that ensures the girls' snatches are totally smooth (lacking the tell-tale red spots that can indicate a recent removal of hair). The models are almost exclusively young, slim and small-chested – other types of model can be found at the (smaller) sister site Als Angels. A brilliant range of content is available, including masturbation, lesbian sex, peeing, speculum use, public nudity, casting, behind the scenes action and more. It's all-girl, but you wouldn't call this a softcore site.
A very enjoyable recurring feature takes the form of a trip to some exotic location where a group of girls shoot a range of kinky action, such as frolicking on the beach, having sex with each other in the hotel, peeing outside in the pool and much, much more. A lot of the public nudity content features a girl being painted to look as though she's wearing clothes; and we see the whole thing through, from the model stripping off, the protracted and highly artistic spraying on of the paint, and then the girl wandering around the street to a mixture of confused and amused looks from members of the public. There is a very natural, unscripted feel to the action, particularly the footage shot on location.
Video quality is incredible, with both 1920×1080 and 1280×720 high definition resolutions offered for the HD clips. Not all of the new videos are in high def, and some updates are remastered clips from their archives; but you can have no complaints about the staggering amount of movies on this site. Photo galleries update on average with a new shoot every other day, and resolution is pretty spectacular for the latest sets too. There are plenty of solo sets, but they are possible outnumbered by the girl-girl shoots.
Not much in the way of navigation options is offered, and some tagging or other search functionality would undoubtedly be welcome, but it's a simple site to browse. More importantly, the updating rate is excellent. Overall, Als Scan has a stunning range of naked models in imaginative, explicit and erotic footage. Not only is it far and away the best shaved girl site around, it's also one of the best sites around in any niche.
Visit Homepage: www.alsscan.com