To say that The Initiation of Nikki Jayne has a story is probably a bit of a stretch (no complaints from me there, I just want to see hot chicks getting fucked), but the first six scenes of the movie does follow British title babe Nikki Jayne working her way up to her two first double penetration scenes (and I looked up her filmography, this was indeed her very first movie), complete with a short voice over at the start of each "day" (scene), telling what's on the menu for the beautiful blonde, as well as comments from Nikki herself in her sexy British accent.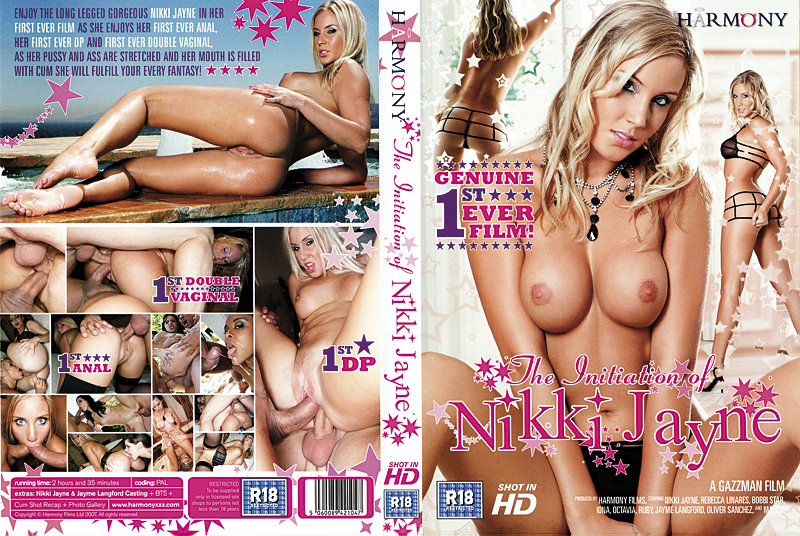 Things start off with a pretty hot girl/girl scene with Nikki paired up with a girl called Iona. There's plenty of tongue and toy action and even squirting orgasms. Then it's time to throw a cock into the equation and Ruby Knox spends a hot 20 minutes giving Nikki Jayne blowjob lessons. After that it's time for some watch and learn for Nikki with scene 3 set up as her watching a porn shoot with my favorite Latina babe Rebecca Linares, who takes on two cocks in a great double penetration scene (Monica Morales is listed in the credits for this scene as well, but she's only seen very briefly with a cock in her mouth at the start). Nikki is back in action again in scene 4, a pretty fantastic and very long FFM threesome (starts out with some lesbian action) with Bobbi Starr and a very lucky guy who gets the opportunity to fuck both girls in mouth (including some rough throat fucking for Bobbi), pussy and ass.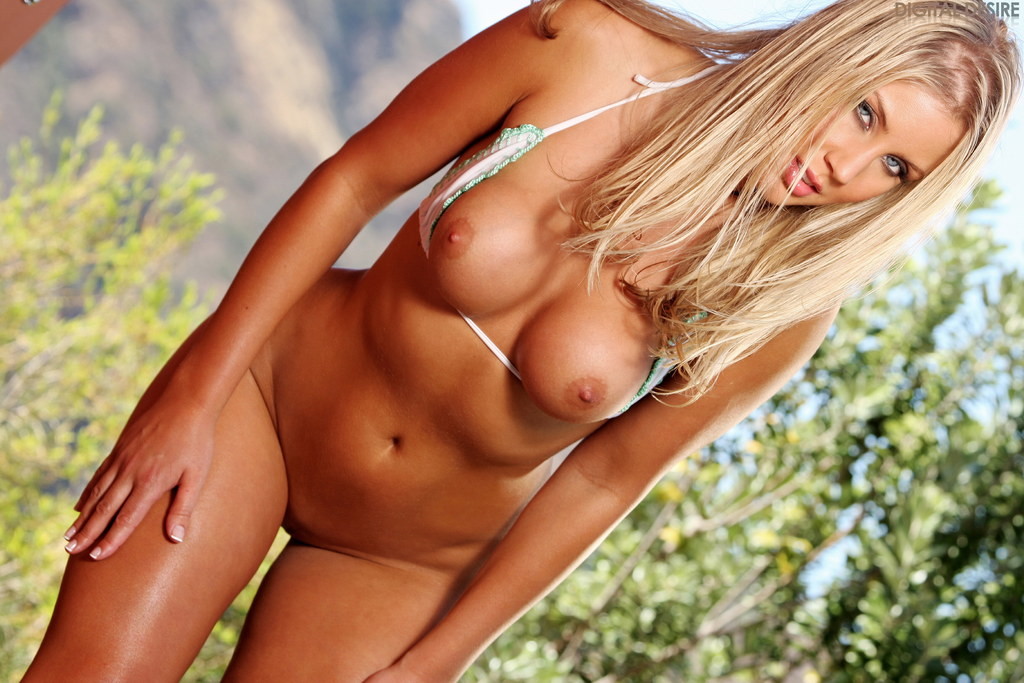 Nikke Jayne is on her own in scene 5 and 6, putting everything she has learnt to the test in two hot double penetration scenes. She looks particularly amazing in the first of them. The movie ends with an unrelated solo masturbation scene with hot redhead Jayme Langford, and though it's arguably a bit of an odd addition to The Initiation of Nikki Jayne (it looks a bit like something that might have been listed as a bonus scene on the original DVD), it's worth watching if you enjoy watching a girl showing toys into her pussy and ass. I know I usually do.
There's pretty much nothing negative at all to say about The Initiation of Nikki Jayne in my opinion, aside from some shoddy camera work and lighting here and there, but that tends to be par for the course in many if not most porn movies. The 95 score on this review is about as close as it can get to tilting over to a 100 (I only do multiples of five for the DVD reviews), and I suspect that particularly those of you who really love fresh faces and inexperienced (to porn anyway) girls might very well feel that this movie is actually more deserving of a 100 score than some or all of the three DVDs that have so far received that score (all three of them, just like The Initiation of Nikki Jayne, also focusing entirely or mainly on one girl). As unfortunately happens at VideoBox on occasion, the video aspect ratio is slightly squashed horizontally on The Initiation of Nikki Jayne (although not as much as the screenshots would suggest, they still don't have proper widescreen format video stills at VB), for both download and streaming Flash versions. As I noticed someone also mentioned in the member comments for the movie, an easy fix for this is to use the popular VLC Media Player, which allows you to select aspect ratio (it would be 16:9 in this case).
DVD: The Initiation Of Nikki Jayne
7 scenes, (approx. 169 minutes total)
Starring: Nikki Jayne, Bobbi Starr, Iona, Monica Morales, Rebecca Linares, Ruby Knox, Jayme Langford
Studio: Harmony
Production year: 2007