Despite looking for all the world like the archetypal east-coast American porno chick, Gina Lynn is actually half Puerto Rican and half Italian (no, she isn't a natural blonde). Her ascent to erotic superstardom began with some stripping work at college, followed by magazine shoots, and the rest is history. This über-famous porn star, who is now into her 30s but still looks damn fine, has the classic 'blow up doll' template – perfect body, gorgeous face, fantastic rack, insanely tight butt.
Gina is a busy lady, and although she doesn't dedicate quite as much time to this site as her legions of fans might hope, there's still a fair amount to enjoy here. The photos are probably the weakest aspect, coming in at 1024 pixels and not being the sharpest images you'll see. It might even be licensed content. Variety is reasonable, however, with the occasional outdoor shot – sometimes in a public place. Expect to see a new photo gallery every week.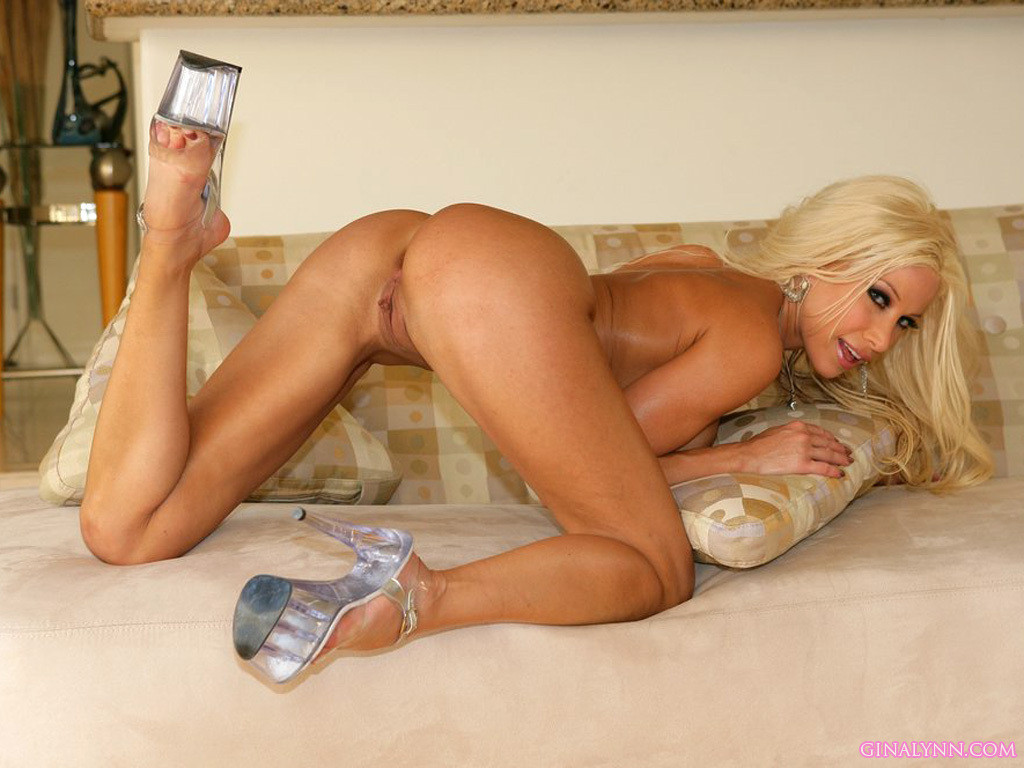 Things pick up markedly when it comes to the videos, which are more numerous than photo galleries on the site but also update weekly. Gina is a hardcore veteran by now, so expect plenty of different action in the video collection, including lesbian orgies, interracial sex and double penetration. For a solo site, it's a bit of a kick in the knackers to discover that about half of the videos don't actually feature Gina at all, though I suppose if the alternative was simply less content overall it's a reasonable call, and Gina has enough contacts to ensure the other girls are very sexy too in their sensual nudes. Video quality and resolution are both reasonable by modern standards.
Personal and candid material is important on a solo site, and although Gina doesn't update her blog very often (maybe once a month at the outside), her posts tend to be quite long and she does apologise profusely for not being able to write more frequently. There isn't much personality to the site besides that, though the forum seems relatively well patronized.
This isn't Gina's first solo production, but it is presumably now where her efforts will be directed. The Premium Pass Network, which gives you access to 15 bonus sites, isn't a bad home for her all told, but some quality improvements would help her out in a big way, as would getting some more of the lady herself onto this site.
Entrance: www.ginalynn.com