The name of this site suggests a revealing fact about the market for porn, namely its obsession with nubile twenty-somethings, coupled with a strong niche following for mature content. There aren't that many sites attempting to cater for the centre ground – 'middle-aged porn' if you like – which is somewhat surprising when you consider the number of men in their 30s or 40s searching for smut (they can't all be lusting after someone half their age, surely?!). All Over 30 attempts to cover that ground, and it does so mightily impressively.
The 300-plus models are spread fairly evenly in the 30-50 range, with a handful into their second half-century. Quite a few would be suitable for ordinary non-mature glamour work actually, though there are certainly quite a few towards the older end of the scale who definitely would not for reasons of both age and lack of physical attractiveness.
This is definitely 'mega-site' territory, reflected in the huge amount of pictures and videos available, most of which are exclusive, and the updating schedule of 5 new sets 6 days a week. The pictures are broken down into 12 categories corresponding to typical fetishes such as hairy women, Asian women, housewives, and so on. The picture sets are pretty standard, really, consisting of a slow striptease followed by explicit posing in almost all cases. Most galleries have about 100 pictures in them, and image quality is generally good, with only a few sets suffering from colour or sharpness issues. Two resolutions are available, with the largest of 1536 pixels being average to good for a site of this kind.
There are now over 1,000 videos available, about 1 in 5 of which are described as hardcore. This includes both male-female and lesbian videos, and there are slightly more of the former than the latter. This is definitely a predominantly softcore site, in other words. The other video categories are 'solo softcore' (masturbation), which amounts to about half the video content, and solo softcore and interview. The interview sets are where the models' personalities really come through, and the fact that the women are on the older side probably helps in this regard (hand-written biographies are also available for most of the ladies). Video resolution and quality is good, though there is no high definition content yet.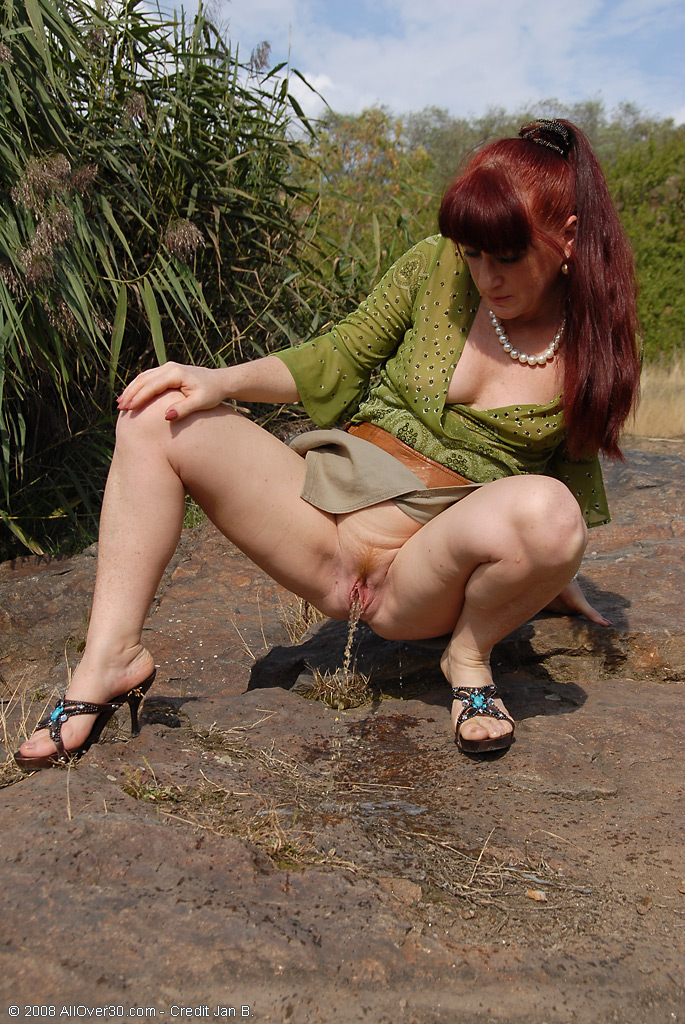 I'm not sure if there is a connection, but All Over 30 reminds strongly of the Karup's Older Women. So that means huge amounts of content, great update rates, a great mix of models and superb professionalism all round. The fantastic search engine is great at narrowing down the material too. With its great content and nice mix of both amateur and professional middle-aged models, this is one of the best mature sites around.
Visit Website: www.allover30.com