have you already become a fan of Jules Jordans work. He has directed video lines as Weapons of Ass Destruction, Flesh Hunter, and Lex the Impaler to name a few of his older gigs. Jules runs his own website, too. Concerned that his site would not live up to very high expectations being the jaded porn reviewer you are? No fear: JulesJordanVideo.com is a great site.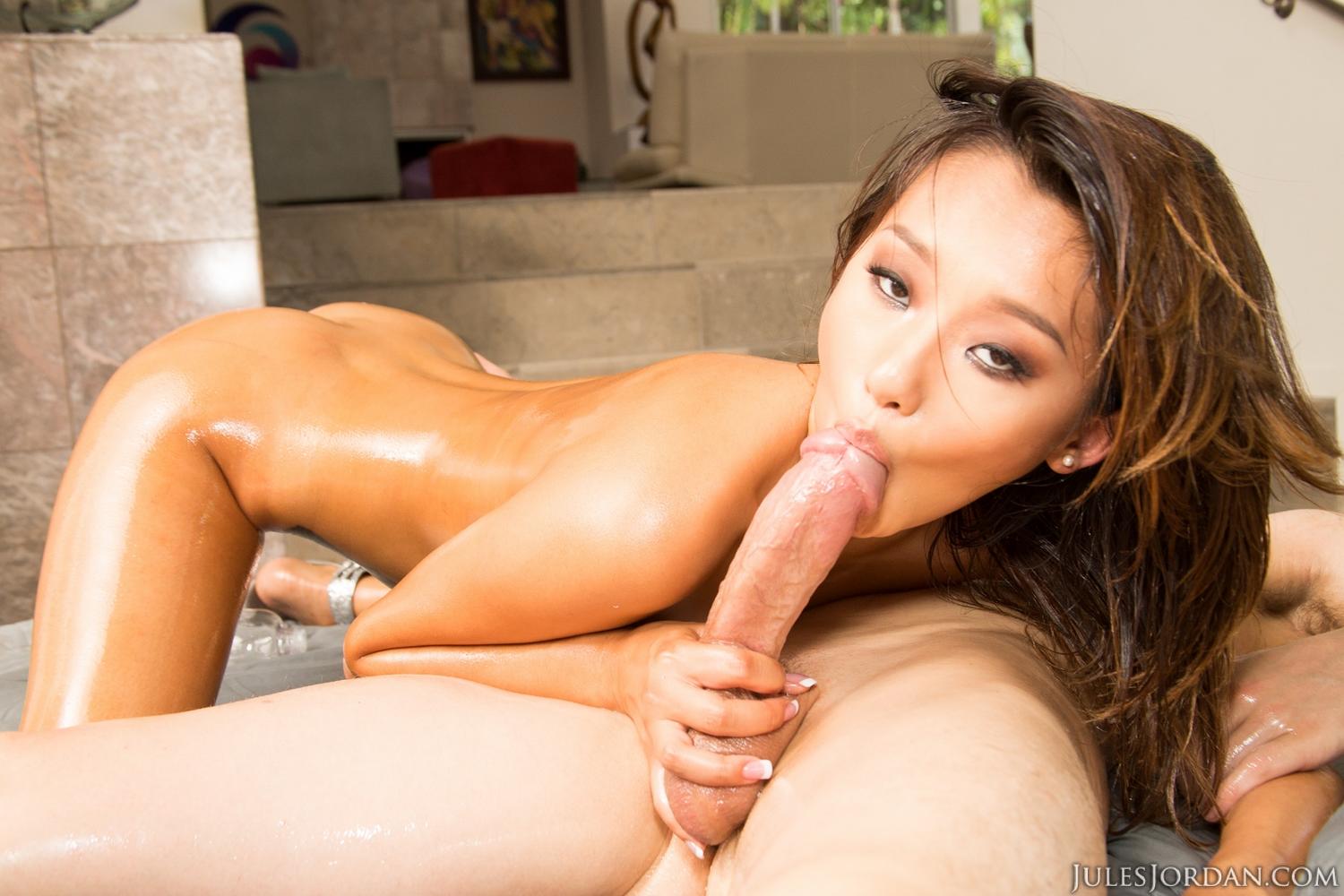 The site contains both video and photo content from JJs movies, as well as unreleased stuff. What impressed me a lot was that videos were posted to the site before their actual release date, so it was possible to see clips from Weapons of Ass Destruction 2 (for example) a week before the video was available for rent. Most video sites do not do this, nor do they offer full-length rental downloads of their titles. All of JJs movies can be obtained as DiVX downloads for rental via the Evilangel.com website, which JJ is affiliated with. However, the videos posted on his own julesjordan.com site are extremely comprehensive, featuring scenes from most of his movies and with his most popular models: Asian pornstar Asa Akira, Ryan Conner, Gauge, Jenna Haze, Sophie Evans, Aurora Snow, Belladonna, and Kylie Wilde are all represented here, as are many more. Videos are searchable via Movie Name, Actress Name, or Keyword (cumshot or anal).
The major problem I have with the site is that the downloadable videos are all in QuickTime format only, which is kind of a pain. Not sure why JJ has chosen to do it this way. The scenes are broken into approximately 2 minute, 25 megabyte clips, all of which can be either streamed or downloaded. Three sizes are available, and all the videos play and download quickly and completely via a broadband connection. In total Id say there are over 7 hours of video as of june03, I did not really count it carefully however. New updates are at least once per week. One of the scenes was over 30 minutes long when I joined the individual clips together. (Quicktime PRO version is required for this). Pictures can be downloaded via zip and have above average resolution.
As to the content of the videos, its very good stuff. JJ seems to have a particular affinity for anal sex, and all of the women he features have amazing asses. He also seems to like multiple guys on one girl, which in some cases can be annoying, but it works very well here. Not one of the women featured failed to get me rock hard. Jenna Haze has never looked better, and he even manages to make Gauge look decent. My new favorite girl is Kylie Wilde, a hot blonde who is featured in solo, girl-girl, and hardcore clips, and who squirts when she comes. Its good. The style is straight-up gonzo and one can tell that JJ learned a lot of his directing from Buttman, the master of gonzo himself (and head of Evil Angel, JJs distribution company). Not sure what kind of filters or lenses he is using, but every woman looks absolutely gorgeous.
Bottom line: This is one of my favorite sites, and perhaps my favorite one now that terezafox.com is no longer available. At 25 bucks a month, rebilled, its a great one. No popups or ads, no spam mails either. Just pure filth. Aside from the video format problem and not all that much in the way of content (the site has only been open since the first of the year, so there is not as much content as I would personally like), I would give this one an even higher rating. The site does not have a proper cancellation link, if you wish to abort a subscription you need to email them.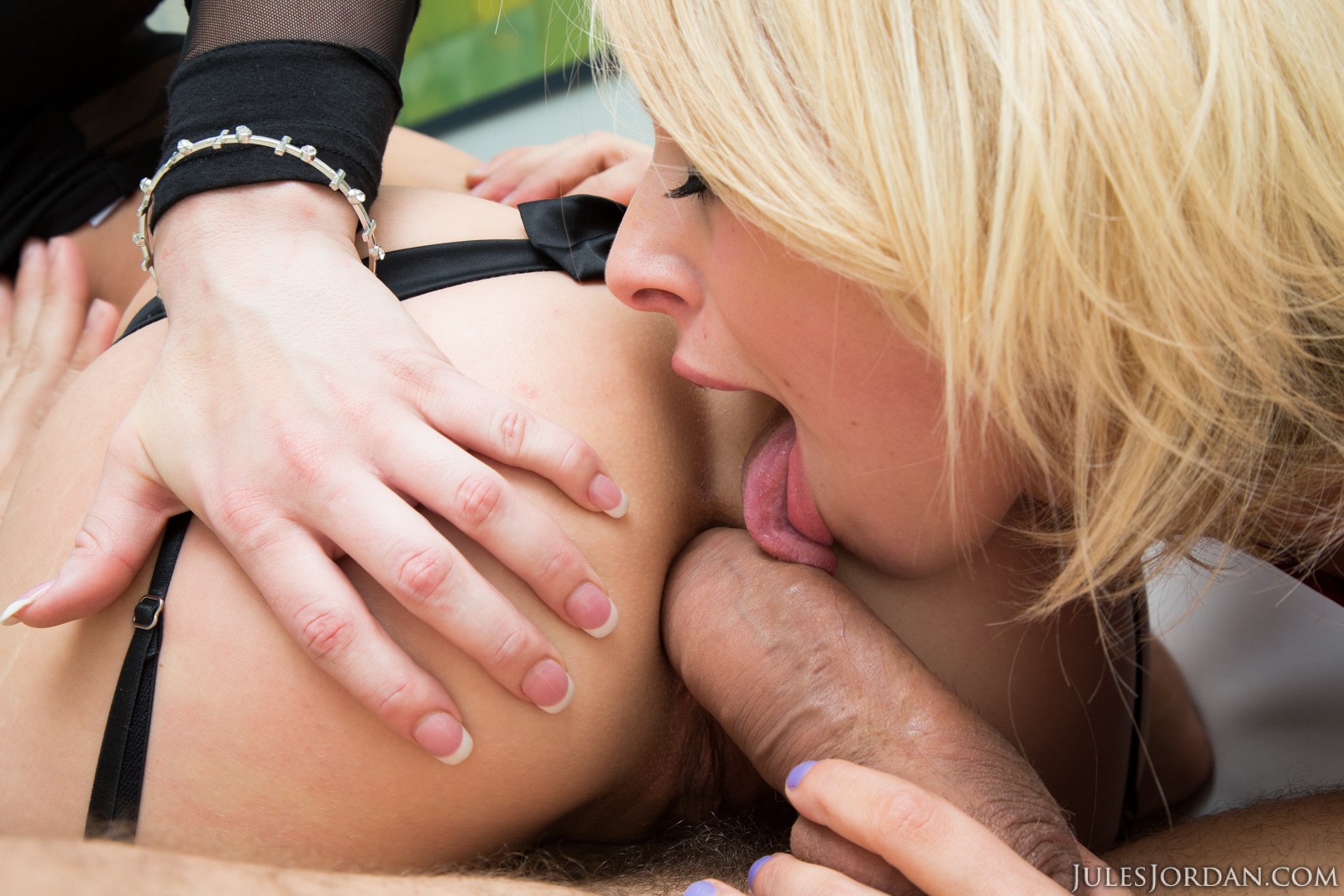 Visit here: www.julesjordan.com