This was one of the best options you've had, if you wanted explicit pics of Russian amateurs in the past. Russianscan.com has been up from 1998 until 2004, making it (very possibly) one of the first (adult) sites to feature (exclusively) Russian (as far as we know) models, only. The producer called himself Harry Red and conducted nude photography workshops with his models.
Now, you've seen 1by-day.com, right? Never? Check out our review, then. Not gonna spend any space handing out even more praise for it here, done that a little too much before. Still, they've got hundreds of russian models on there, and fantastic photography etc etc. One thing they cant be accused of however, is to show the girl next door. This is where Russianscan.com entered into the picture over 160 amateurs, all of them looking the way women next door in Russia look including the decoration typical for local apartments.
Lots was to see on the site of course: amateur, mature, teens, sextoys, girl-girl, hardcore, bondage. Browse around everything either using the categories above, if there's a particular one that does it for u. Or just start with the model section and go through it page by page. New girls are added quite frequently, or more photos with many of the existing ones. Several photosets (á 15-40 images) are listed with every girl. 5-10-15 sets. Photos are all exclusive, nothing you've seen at other sites. Has to be over 500 photo sets on the site totally, hard to count it.
Images are crystal clear, excellent quality. None of those fancy luxurious surroundings this time, just the photographers apartment, basement, living room kitchen whatever. The problem with Russianscan used to be there was only the (somewhat small) 500 x 700 sized pics available, and they would limit the pictorials to just 15 pics. Many of the members must have voiced complaints about it (just like we did about Filipina amateurs) as the newer additions go up to 40 images, and the new image size is now 700 x 900 pixels. Cool. No zip files though. Just had to throw in some extra details about all this, cause for some reason they dont show one single fullsized sample in the tour. Maybe you can find some on TGP sites though, I dunno.
To be honest I havent had time to see a whole lot of this big site so far, not nearly as much as I wouldve liked anyway.. Why? How? I got stuck viewing all the pics of the two girls you can see samples of on this page. Galia (above) in particular, shes got IT. I was enchanted. That's gotta be the most perfect butt Ive seen in a long long time too. Weeks. She does both hardcore girl-girl photos etc, but the best ones are definitely her x-mas pictorials. There's this one (new) favorite of mine where she tears the star (actually a spire, conveniently enough) from the top of the tree, only to then use it on herself. Later on in another pictorial from this same session, not satisfied with just the spire, she starts ripping the decorations from the tree as well, using them to tie herself to a bedpost. Probably shes one of those people who don't bother celebrating Christmas much. Awesome photos. Ten sets with her on the site now. Another one I loved is Isabella (below), who only does shoots with girls apparently. Hm, perhaps I shouldn't go and ruin things any more than I already have by detailing everything you can expect to see her do, too. I suppose these two chicks aren't exactly the most appropriate examples to use as samples of what russianscans got, but here u go nonetheless.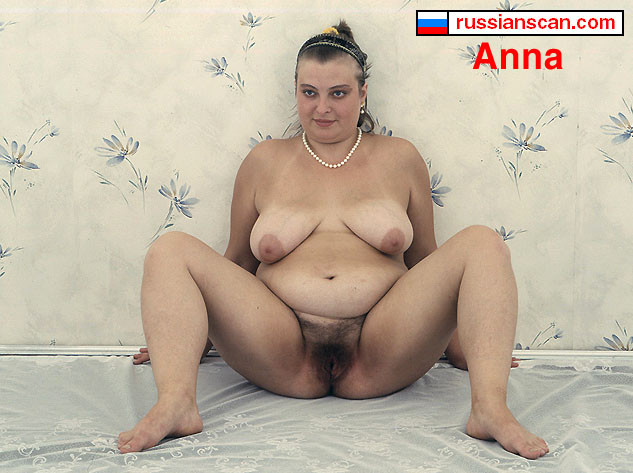 Theres an average-sized video section with around a hundred hardcore mpegs and avis, but only a handful of the girls from the photo section can also be seen in videos one thing they could improve alot on. Most or all of the clips were rather short also, 1-3 minuntes. Cant think of anything positive to say about the clips I grabbed earlier tonight (and which I am looking at right now), so I will shut up about'em instead. Just so there's no confusion: Russianscan is a picture-site with some small videos. Signing up for the sole reason of seeing videos would be a mistake, lots of movie sites you should try if that's what you want. Cant think of one to recommend right now tho.
(The only reservation I have about Russianscan.com apart from the lack of any long videos concerns one of the banners for other sites they've got listed on the member-index page, some kinda violence shit. Nothing wed ever want to list here, and surely nothing that has to be on there either, nothing that couldn't be easily replaced with another program generating just as much extra income. Just incase the webmaster should ever read this, Id recommend they get rid of it. Right away please. Site design is good otherwise, even if one big page with a small thumb for each girl would've been preferred to the setup they're using now. No big deal). Havent mentioned 1by-day.com for a while. That's obviously the #1 choice for photo/video of the hottest Russian/eastern European models. If you've seen enough of that though, all the retouched beauties, the perfection, the many layers of makeup (heh), and want something completely different, something more real, girls slightly more attainable.
Sorry, but Russianscan is closed for good.