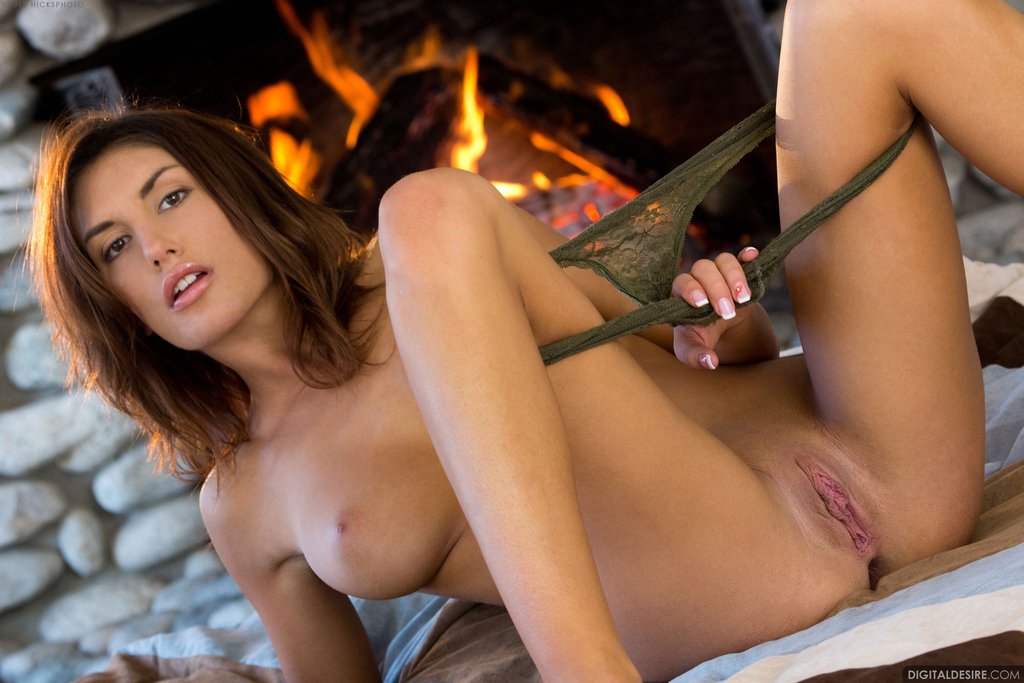 Beautiful women deserve the best photographers to make them look seductive and sensual. The shooters at Digital Desire have the finest models available. From newcomers to professional models to well accomplished adult talent such as Penthouse Pets and award winning actresses. The blend between beauty and sensuality of models on one side paired with the incredible talent of photographers and staff on the other side makes it the most sensous American nude art portal, today.
While most people can tell a beautiful model from an average performer and a good picture from an amateur image, it's often hard to describe the reasons for one's opinion. Speaking in general terms the most important factor in shooting good images is the vision of a shooter to depict the model in a certain way. Some guys have the magic to achieve success while others struggle. The shooters at Digital Desire succeed with every model. That is amazing. While their equipment is professional this is not their trade secret. They have the incredible talent of making gorgeous girls look natural. That in itself is an art: making beauty look natural.
As you can see I am full of enthusiasm about my first steps into the site. It's updated 5 to 6 times a week with either video or photo sets. Navigation is simple and easy. Upon entering credentials the homepage for members presents the most recent updates and graphic links to most important sections of the content library. I.e. "Girlfriends" will show all content of lesbian doubles and "toylovers" will present items including masturbation. Those are probably the most explicit sections of the site. Damn, you will love it once you see it.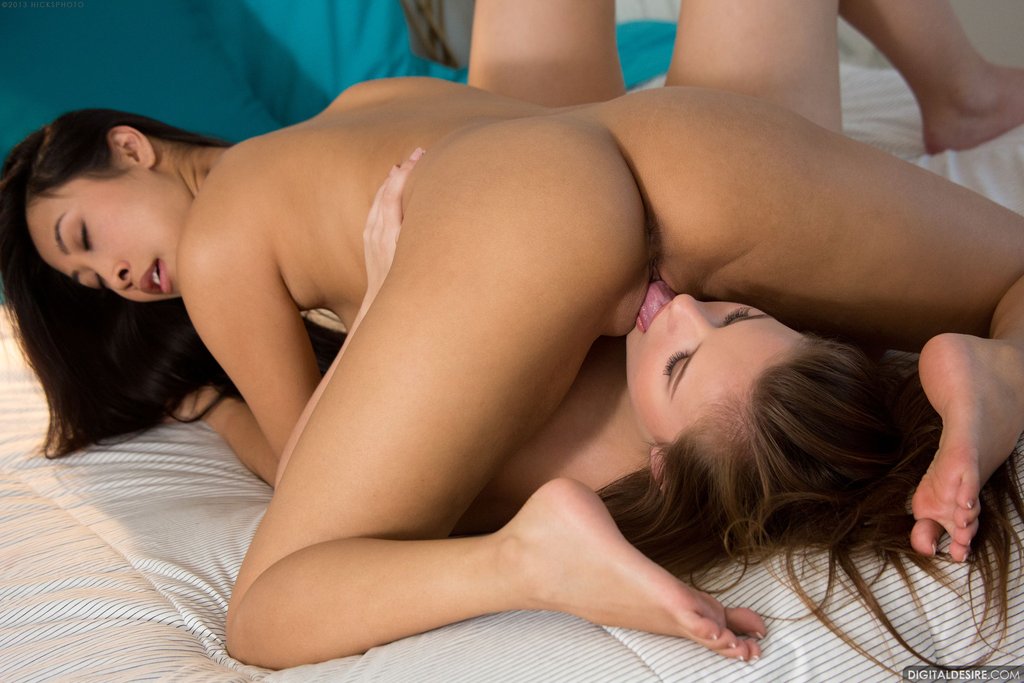 Once on the detail page of one pictorial visitors will have no problem in finding the content. For pictures they can set their viewing resolution from 800 pix up to 3000 pix. Images may be picked from a contact sheet, individually, or shown with by slide show using controls in header. Each set can be voted for and ratings are shown for reference together with tags. Of course there is a section for comments. People leave their opinions. Most of them have fairly good knowledge about the models and their careers. Probably a good place to find like minded fans and exchange information in cultivated manner. Videos are available for inline streaming and for download. Due to the file sizes and HD resolution both demand a high speed internet connection. Otherwise you may experience a bumpy ride. Download files are available in different screen resolutions from 360 over 720 and up to 1080 lines in both formats, wmv and m4v.
Digital Desire carries the handwriting of its founder: J. Steven Hicks. He is a well known and highly regarded photographer who has started his career at Playboy and Oui magazines over 40 years ago. His experience and style is forming the way women are admirably depicted in the nude. It's a more respectful view with a format high on technical skills and the inclusion of perspective play on female assets. The object matters, but angle, distance and lights are more important factors to create and expose true erotica. Models are well chosen. They represent a wide mix of typical American models and exotic girls like French-Eurasian shooting star Sharon Lee and many Afro-American adult actresses.
People who shoot nudes will find great advice on this site. The info tab provides photography tips for various problematic situations, such as how to shoot models with implants and how to make them loosen up. All is very simple and conclusive. More technical questions discuss the choice of lenses and filters. Members may purchase retail items at discounted prices such as Bluerays, DVDs, books and the Digital Desire Eyes T-Shirt.
Friends of erotica will enjoy this site with its gorgeous models. It's impossible to say anything negative about Digital Desires. I think it comes down to taste and budget. If you like respectful and sensual nudes and you want to feel close to the models, Digital Desires will not disappoint. There is a little bit of third party advertising in the members section, but it's located on the site's footer and not intrusive at all. You hardly notice it's there. What I like most about this site is their approach of shooting. Observers and members get the imagination to be very close to the models. We can see them, we can almost smell and touch them. If we ever meet them in the real world, we could know all about them and their vagina.
As for the record: there were around 3000 photo sets and over 1200 videos online at the time of review in June 2015.
Screenshots: