If you're after the more extreme and bizarre (in some cases very bizarre) hentai videos, the third site in this small hentai DVD network (well, small in terms of sites, they certainly aren't lacking in content) should provide you with many hours of video entertainment. This is the stuff that sometimes (but entirely unjustified in my opinion, this is strictly fantasy afterall) gives hentai a bad name. Extreme bondage, tentacle porn, violence, demons and monsters, torture.
See real sex from Tokyo: Japanese Porn Reviews
A lot of it is definitely not for the faint of heart, but if these themes are not for you at all, then you can safely stay away, sticking to Titanime and Lestai. With Bondanime you'll find some crossover with the other two sites (not the most extreme stuff though), but it looks like most of these movies are exclusive to Bondanime.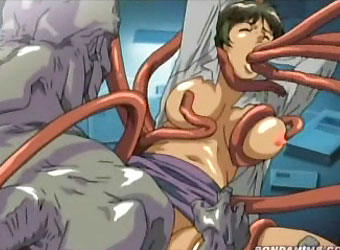 The update schedule appears consistent at two new DVDs a week, for each of the three sites (if you don't already know it it's worth noting though, that in the hentai world a DVD typically means 25-40 minutes of videos, not a full 90-120 minutes). Two other sites included in the price, although given their extreme similarities (hell, I've barely even bothered to change more than a few lines of text between these three reviews, this line included) you could easily argue that Bondanime and Bondanime could just have been added as niche categories on Titanime. Pretty good video quality. The resolution is a bit on the low side, but the bitrate more or less makes up for that. Clean and simple site interface, and with the DVD cover and a description shown for all movies.
When girls kiss girls: Lesbians from Japan
No search or sorting features for locating particular movies, they haven't even bothered sorting the the long two page list alphabetically. On the other hand, unless you're a hentai expert the preferred method for locating movies you want to download is probably just leisurely browsing the archives rather than heading for specific titles. It could have been done better though. While I did complain ever so slightly about video resolution above, the files are still so large (typically 200-300+ Mb) that you shouldn't bother with these sites unless you're on a decent broadband connection. An option for segmented downloads may have helped, but as these movies are full DVD episodes you would need to download all of them anyway, otherwise it would be a bit of a waste.