If you are looking for the most realistic slavish mistreatment of humans, then Sado Slaves is the right site for you. These women are being tortured voluntarily, but the pain they feel is very real. All the pain, screams, tears and desperate looks you'll see on this site are 100 percent real and none of these torture techniques are fake. As much as you would like to believe that no one would willingly put themselves up on the chopping block like these women, they have chosen to be punished and they will get all that they will deserve and more.
Candle wax, whips, ropes, lasers, clamps, you name it, the Sado Master uses them to punish his salves. His demeanor is calm and he feeds off the fear and pain he induces. This site is dedicated to making women feel pain, not pleasure. Each women is put through a lot of different rituals, some worse than others. All appear to be brutal and will suit your fancy if you dig the master-slave roles. You'll have 120 episodes to choose from, each with a new model and new routine (although you'll see repetition of techniques used). Along with screen recaps, you'll also get around 100 photo galleries to keep the tension alive. This site is EXTREME, so make sure you can handle watching these videos before signing up. I recommend checking out the trailers of a few to make sure this is something that really gets you off.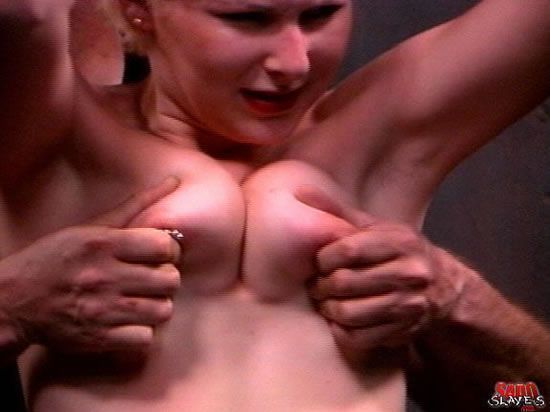 With your membership, you'll gain access to an awesome amount of bonus sites and exclusive content including: Pee Lover, Jake Busts Nuts, Fisting Lessons, Miss Pain, Max Hardcore Porn, The Dirty Old Man, Sweet Loads and a whole lot more.
For all you Sado Slave Extreme torture loving souls, Sado Slaves will be a naughty treat for you. There isn't a whole lot of variety and updates are sporadic, but the bonus sites make up for holes in the updates. Lay back, relax and enjoy watching the torture chamber of the Sado Master.
Unfortunately, sadoslaves dot com is no longer online.