Tranny Dundie is on the prawl. He ain't hunting birds, games, or fugitives. He's hunting for naughty shemales! It is a quest that only the manliest of men are willing to take (or maybe the gayest straight men, I'm not sure). He searches high and low for snakes in the bushes and is in awe of these magnificent creatures he stumbles upon. He explores each and every one of them as though they were a new species of he-chick. When Dundie is hot on a tranny's tale, he binds them, seduces them and fucks the shit out of their tight tranny asses.
If you are looking for high resolution tranny galleries, then Tranny Hunt will deliver to you a small package bursting with some of the hottest shemales out there. There are 15 high-res galleries each containing around 50 pics each. The site also contains 29 videos. The quality of he videos varies. Some look great, while others just look ok. The vids that offer MPEG look awesome. I am not sure why they stopped uploading the videos in such high quality, but it seems as though they have planned to make them all look better, but fell short of their goal.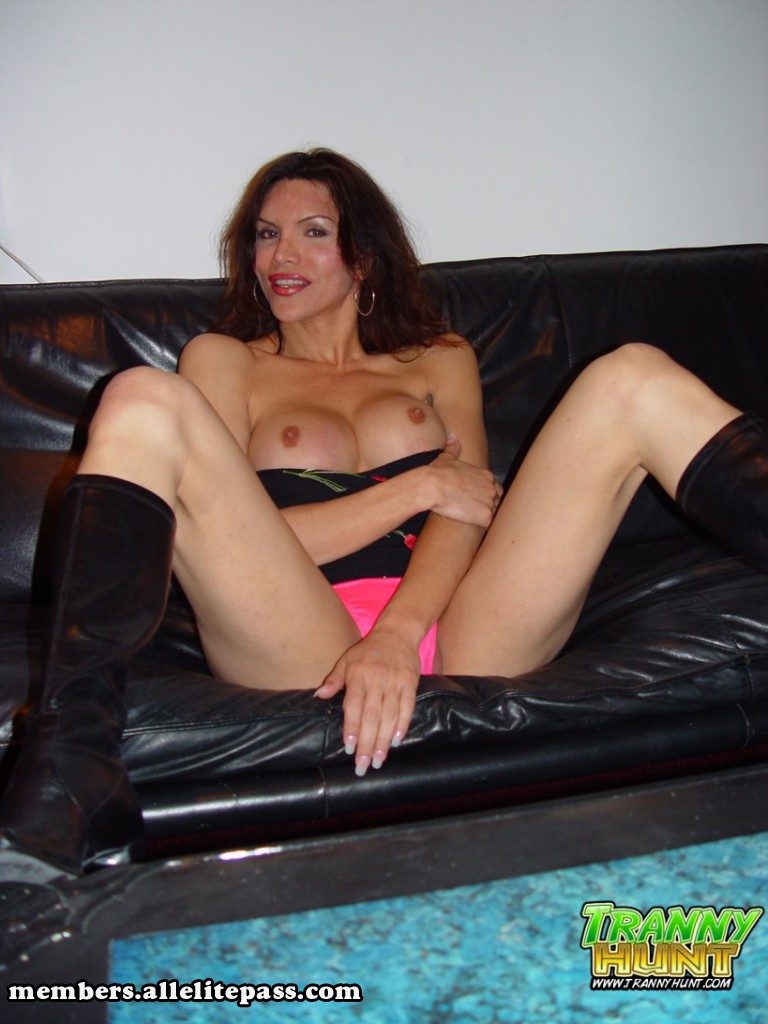 Your membership comes with more than just tranny fucking. As a member, you will have access to 24 bonus sites including: Milk My Cock, Rectal Rooter, Black Bros White Hoes, Border Bangers, Mommy Loves Cock and many more. Most of these sites have stopped updating as well, but you will have enough content to last you quite a while. If you are only into seeing shemales getting fucked, then the bonuses have nothing to offer you when it comes to trannies because it is mostly reality based porn.
Asian shemale profile: Bakla loves to cum
Dundie's voyages have come to end because the site has stopped updating. It looks as though our tranny hunting pioneer has found all the trannies he can possibly find. It's unfortunate, but true. If you are really into shemales, this site will quench your thirst for a few weeks. If you enjoy reality based porn that is a little more traditional, then you will enjoy the bonus sites as well. Join this site if you have an appreciation for shemales and reality porn.