I am not sure if my body is capable of taking so much sex. However, since I am doing this solely for the purpose of research for all you members, be sure to treat me to a beer if I ever happen to stop by in your part of the world. For those of you familiar with my previous trip report to Cuba and in the anticipation of seeing some pictures have started unzipping your pants, stop NOW. These clubs do not allow cameras inside or any photographs taken. I would however, be interested in seeing what the market value of a video tape would be, should I be able to sneak in a video camera and tape hours of spontaneous, uninhibited sex. After being left out of the dotcom money making frenzy, this may be my only shot at making my millions. Anyway, I digress.
This may also be a good time to put in the usual disclaimer that individual experience in such clubs may vary. They may vary from day-to-day and from person-to-person on the same day. A lot may have to do with some form of rapport (both, verbal and non-verbal) one strikes up with others in the club. I am no Adonis and have never been the one to claim mysterious powers that literally charm the pants off women. I have had the good fortune of getting some amazing sex at this club on the previous occasion as well (a short report can be found on the Germany thread). However, there have been a few people who did not have a good time at Beverly. All I can say to them is that maybe you should try it again. You could come back with a different experience.
I wish to thank Sorcerer for all his help in providing me with directions to this club. I had been there earlier in March but as most of my ex-girlfriends will tell you, I am terrible with directions. He not only went through the trouble of providing me with detailed directions, but was kind enough to provide me with Miss I's real name and seemed to have put in a good word for me with her. As a result, she was expecting to see me there. This trip also would not have been possible had it not been for Wizard's earlier reports that made me aware of the existence of these clubs in Germany. I am typing this report as I remember the events and if it turns out long-winded, I make no apologies. In addition to my sexual experiences, I am putting down my general impressions and experiences at the club as well.
Sweat and fuck: German FKK Sex Clubs
Following my 8.5 hour flight from India, I landed in Frankfurt and rented a car to take the approximately 3 hour trip to Solingen Burg. After spending 3 weeks in the land of cockteases (India), I was ready to hump just about anyone. I checked into hotel Neigmann and caught up with some much needed sleep. This hotel is approximately a mile away from the club and costs DM 120/night. However, it offers a DM 20 discount to Beverly visitors so make sure you mention this during check in. I checked into Beverly at 6:00 PM, paid my DM 250 and got a key and a locker. The dress code at Beverly mandates that you be in as few clothes as possible. While stripping down to my boxers, I started chatting with a Dutch couple where the woman (Anita) asked me where I was from. Just as we had started talking, I noticed a thin, tall and attractive woman come in. She heard me speak to Anita in English and asked me if I was George. I immediately realized that she was Sorcerer's Miss I. She had sharp features, thin lips, a tall slim body and very small breasts but appeared very friendly. I gave her a nice warm hug, told her I was Sorcerer's friend and would love to spend some time with her. I am not sure if Sorcerer wants me to give his 'Beverly' name but I doubt if she would recognize the name Sorcerer, should one of you guys try it. She smiled, gave my butt a squeeze and said she would look for me.
Since I was one of the first ones there, I sat by the bar nursing a beer and watched the people enter the club. Almost all the people at the club are no different from the average people you see in everyday life. Most of them seemed to know each other and were soon busy catching up. As a suggestion, if you have a friend interested in the same activities as you and do not have any qualms in having him watch you while you have sex, I would recommend that you go together. It helps relax and talk with someone when you are not busy having sex. Although I do not have any problems having sex in front of strangers, I would not be too comfortable doing it in front of someone I knew. I also found it exciting to see women come in, fully clothed knowing full well that in a matter of a few minutes I would be able to see them almost naked, enjoying the sex and maybe even letting me be a part of it.
Read more about Prostitution: Escorts and hookers.
I saw a tall blonde woman sitting in a corner all by herself and decided to approach her. Thankfully, she spoke English and we started talking to each other and in the process getting more and more comfortable with each other. Her name was Anya and soon Anya had my hand in her's asking me if I wanted to go to the back room with her. For those of us who do not look like Tom Cruise or Brad Pitt, there is only one answer to this question. I answered in the affirmative and off we went. Anya was tender but had her own rules. No kissing on the mouth, covered BJ's and no fingers inside her. Sounded like a typical North American escort but she was friendly and I was armed with the knowledge that if I did not enjoy the sex, it did not mean the end of the world. However, she performed fairly well and started off with putting a condom on with her mouth followed by giving me a nice deep oral making me think that the world would be a much better place if BBBJ's were mandated by international law. I returned the favor by eating her out for a little while following which she asked me to take her from behind. She was fairly tight for someone who visited Beverly fairly often and seemed to enjoy my deep thrusts. To her credit, she had nice breasts and a firm tattooed ass and I enjoyed playing with both of them alternately. As my pace quickened, she realized that I was not too far from cumming and pulled me out of her and took me in her mouth with the condom still in place. She sucked me for a while as I flooded the condom which seemed to satisfy her, but ended up puzzling me a little. What satisfaction would a woman get by sucking a condom-clad dick and watching the man cum into the condom?? Well, some questions are never answered. We finished up, I gave her a hug and walked out to the bar ignoring the people who were standing around us watching the first fuck of the evening. I should take credit for getting several of them in the mood. At the bar we got talking again and noticed another man who appeared new to the club but had a little book in his back pocket. Just as Anya and I started talking about it, I heard him talk to someone in English. Another American lost in foreign land who had decided to carry a German to English dictionary in a swinger club. His name was Bob and he informed us that he was from Texas. Bob seemed like a nice guy but also was a living example of what Europeans consider a typical American. Soon Bob was informing Anya how she should visit Texas, San Francisco, New York, and Miami on her visit to the US and the reasons why she should visit each of those places. He also informed us that his stock had taken a beating in the recent recession and he was not as rich as he was a year ago. That was more than what I wanted to hear in a sex club and decided to part ways with Bob. If Bob happens to be a member and is reading this post, I apologize to you. No disrespect meant. Soon I was getting blown by a slightly older but big-titted blonde who tried her best to deep throat my viagra-enhanced hard dick. I appreciated her attempts but was more interested in getting over to Miss I who lay close to me with her legs spread apart and an old, bald head bobbing up and down between her legs. The old man was doing a good job at getting her worked up because her moans grew louder as time went by. I started thinking about a diplomatic way to move away from the older woman and get some time alone with Miss I. In most cases, the excuse I have used involved thanking the woman and telling her in simple, slow English that I had just finished and was a little tired. In almost all cases, this ploy has worked wonderfully well and many of them have even asked me to see them later.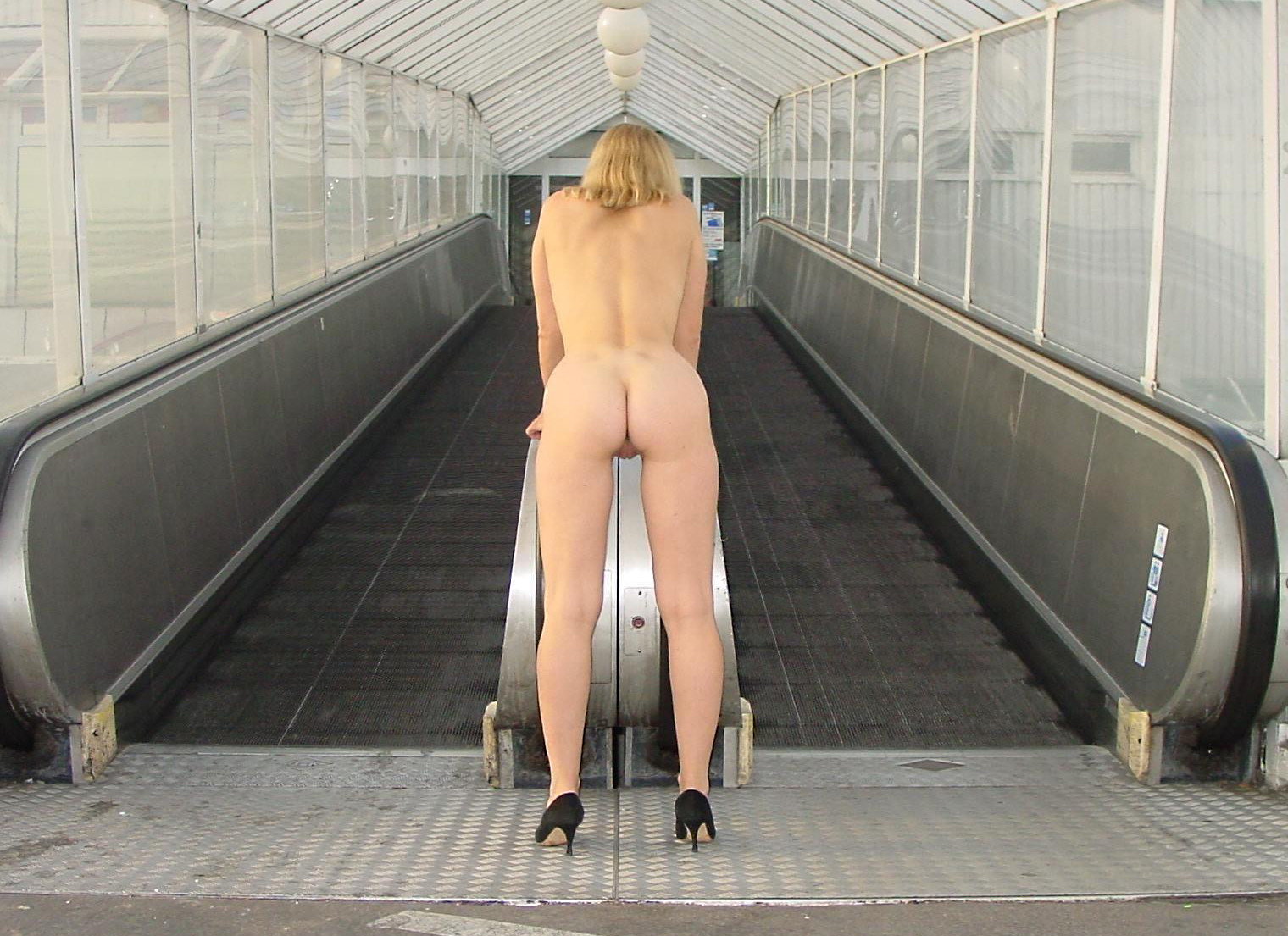 I lay beside Miss I who was experiencing an earth-shattering orgasm. She clutched on to my hand and moved her hips violently in what was surely a tribute to the old bald guy. I did my part by caressing her hands and breasts and licking her neck which she seemed to appreciate because soon she was biting gently on my ear and shaking violently. Although she was no Mike Tyson, I decided to avoid my ear being bitten off and politely moved it out of the grasp of her teeth while still caressing her. After seeing the post-orgasmic joy on her face, I noticed the bald guy being pulled away by some other woman who obviously wanted him to do what he had just showcased. I lay with Miss I and talked to her for a while. Although her English was far from perfect, she was an engaging person to talk to and informed me that she was married to an old guy who works at Beverly and does his rounds around the club picking up trash from the trash bins (mainly used condoms). He can also be seen orally pleasuring women from time to time in dark corners. I suppose he does that when he is on a break (what a great job). Anyway, Miss I is Russian, in her mid-to late 20's (I am guessing here) and a total sweetheart. Out of the goodness of her heart, she decided to offer me a massage and flipped me on my stomach while she went to work. She massaged my back and legs for what seemed an eternity and if it had not been for the fact that there were two very vocal couples next to me having sex, I would have probably gone to sleep. After about 10 minutes I decided to return the favor and made a pretty pathetic attempt at giving her what I thought was an erotic massage (this involved massaging her with my fingers and following it up with some licking). She seemed more ticklish than uncomfortable at the touch of my tongue and soon I had my tongue where it mattered the most. She liked my attempts at getting her excited and even made some sounds that gave me the impression that she was enjoying my oral attention. However, I live in the real world and understand that I could not have duplicated the efforts of the older, bald man. Next, she had me on my back, climbed on top of me for some very deep and wet kisses. This was followed by going down on me slowly licking my nipples, bellybutton and balls before finally taking my very erect organ in her mouth. I thanked heavens for this BBBJ from a very sweet woman. Although her technique was not the best (a little too much teeth), I loved the fact that she was trying her best to pleasure me. She then donned a condom on me and lowered herself on to me. She seemed fairly tight and knew the right way to move while on top of me. After a few minutes we changed positions and although doggy did not appear to be her favorite position, she relented and must have thanked herself for the decision because without trying to sound boastful, I must say I perform the best when I go doggy. As I was close to an orgasm, I pulled out and ripped off the condom. Miss I promptly moved her face towards me and although I am still unsure whether I came on her face or her breasts, I do appreciate the fact that she did not run away from a load of cum (Sorcerer, your past experience with her may help me figure out the question of whether or not she swallows). We cuddled around for a little while and talked some more. I was in no particular hurry to find another pussy because for those of you keeping count, this was the second orgasm of the evening (three if you count me getting rid of a load 30 minutes before leaving for Beverly). She told me how she married this big old guy (I think his name is Fred) because otherwise she would have had to leave the country. I did my best to sympathize with her. Our conversation took place with both of us lying on our side facing each other with our hands roaming on each other's chest. Truly a romantic way of doing things, except that we were in a noisy room of a sex club.
Having talked to Miss I for a little while about my German Sex Vacation, I decided to get something to drink and eat. For those of you who have a good appetite for food and sex, Beverly is the place to be. There was a sumptuous buffet laid out and you can eat all you want and any number of times you want. Being a picky eater and not being fond of meat, my choices were fairly restricted but I noticed people replenishing their lost energy and protein supply with some very generous helpings. There were probably 4 kinds of dessert which I feasted on along with salad, fruit and wine. While at the buffet, it is fun peeping into the adjoining discotheque where couples come in. Almost all of them are scantily dressed. Some of them make the rounds of the back rooms where all the action takes place and are usually more attractive than the other women who are busy getting laid in those rooms. Some of them participate in the action while being very selective. Others go up a flight of stairs where only couples are allowed and swap partners there. The remaining couples are content to stay in the discotheque and are exhibitionists by nature.
While at the buffet, I noticed a typical girl-next-door with long flowing dark hair sitting with her boy friend. She was a little on the chubby side but had a cute face and reminded me of someone I used to have a crush on a long time ago. She had a great pair of breasts and noticed me eyeing them. I smiled at her and got one in return. I knew that she would make my night if only I could get her to join me. I decided not to be pushy and casually went up to talk to them. Her name also began with an A and now for the life of me I cannot remember what it was. After exchanging a few words in slow English, I decided to move on but not before telling her that she had great hair (she really did). Soon, I was busy touring the back rooms where a lot more people were busy getting some action. I saw some more faces which I had seen in my past visit to Beverly. Petra, a cute, perfect-10 breasted but slightly big-bottomed girl was there and so was Christina. Petra, from my past experience can be a little moody and has her no kissing/covered BJ/no doggy rule. Christina is a very liberal, enthusiastic performer who loves a finger up her ass, hard fingering in her pussy, squirts when she cums and is a swallower to boot. From my last visit, I remember her putting on a pussy-fisting show with another woman where she was at the receiving end. In addition, there was Petrivka (not sure if I spelled this right) who appears to be in her late 30's but has a great body and is pierced all over. She does a covered BJ and can also be moody at times. And then there was Sylvia; a woman who is an absolute slut. She is in her late 30's and seems to be very famous at Beverly. It appears as if she just cannot get enough sex. I don't think Webster would be too offended if the term 'nymphomaniac' in the dictionary is replaced by 'Sylvia'. She is constantly surrounded by men of all ages and sizes and she takes great pride in satisfying them all. Does a great BBBJ and loves anal. She has a pierced clitoris (as does Petrivka) and despite being as old as she seemed to be, has a nice tight body. I saw Sylvia and Pertivka both blowing the same guy while exchanging wet kisses with each other and went behind them to feel them up. Soon I had a finger up Sylvia's ass and she started moving further back to take it in as deep as she could. She then shifted her attention to me and took my dick in her mouth to give me a fabulous blowjob. She deep-throated me before removing my dick out of her mouth, going down between my legs and sticking her tongue up my asshole. She came back up for air, slapped on a condom on me, turned around and took a little lube out of a little tube she carried on her fingers and rubbed it on her asshole. This was followed by a violent grab of my dick and without any further delay inserted it deep inside her ass. How a tight little asshole of a 100 lb woman can take 6.5 inches of a hard dick all the way inside is still beyond me, but I did enjoy the ride. Having ejaculated 3 times since evening, I was in no hurry to unload a fourth time and gave her a hard pounding which seemed to excite her. Every time I slowed down to catch my breath, she slapped me on the legs asking me to quicken my pace. This only encouraged me to pound her harder while she started to suck on two dicks that were being shoved in her face. Gentlemen, remember never to get too excited while pounding a woman's ass because it can lead to bad results as I soon found out. During one of my hard pounding sessions, I withdrew from her ass and hit her butt cheek hard instead of re-inserting it in the hole. That made me wince in pain and got a laugh from Sylvia followed by a lot of sympathy. Needless to say that the mood was killed briefly as I tried to recover from the painful experience. Sylvia, in the meantime was not to be denied any more anal pleasure and I was almost pushed away by another male, waiting in the wings. As I looked up, I saw the cute girl I had my eyes on during the buffet watching us from a distance while she rubbed her boyfriend's dick. She looked at me as I passed her and asked me if I was ok. I nodded and laughed which I think she found cute and gave my butt a little squeeze as I walked by. This was a positive sign and I decided to approach her after recovering from a self-inflicted injury. I went to the bar and sat there with a beer while talking to Bob. I soon found out that while I had been busy with 3-4 different women since the time I entered the club, Bob had just been lucky with one woman. Maybe he was picky or maybe he approached the wrong women. Maybe he was waiting for someone who would knock his socks off. Not having asked him the details, I do not know what his answer would have been. Somehow that was just not my style. If I wanted to have sex with just one woman after paying 250 DM, I would've gone to an FKK club instead. Now I will agree that the women at the FKK club are a lot prettier than the women at Beverly. However, this is my opinion and maybe some of you will agree with me but I would much rather take a nymphomaniac 7 who does it because she enjoys it over a 'on the payroll' 10.
After a beer with Bob and having recovered from the painful injury, I checked to see if Johnny still responded to any external stimulus. I entered the back room again to find the moody Petra on her knees giving someone a covered BJ. I bent down to play with her magnificent breasts and sucked on them gently. She proved that she was not a corpse after all and seemed to enjoy the oral attention to her breasts. Soon, she was sucking the guy with gusto while reaching out for my dick with her hand. Johnny responded to her touch and knowing that I had no damaged blood vessels, off I went in search of the dark-haired cutie, much to the chagrin of Petra. But I was immediately replaced by another man who was only too eager to have Petra massage his dick. I found the dark haired cutie still in the same room where I had left her 20 minutes ago; still rubbing her partner's dick but this time, watching another couple getting it on. I reached behind her and rubbed her ass. She smiled back at me and asked me if I was ok. This time I took her hand and asked if she wanted to come with me. She did not hesitate and both of us walked together hand in hand to another room followed by 4 other men. Now, much as I like to watch and be a part of gangbangs, I certainly was in no mood to share this one with anyone. I took her to a little room that has a door to it and locked both of us inside. This room has holes in strategic places so that people standing outside can insert their dicks thru the holes while someone on the inside (and I hope it is always the female) pleasures them. Once inside, we started kissing slowly at first which grew more intense as time went on. As I turned around, I saw a dick hanging out of each hole in the wall, everyone waiting for theirs to be sucked. If I had any gay or bi-sexual tendencies in me, I would've been happy to play a cruel joke on them. Instead, I resisted. A and I were getting busy and I had her magnificent 38-D tits (told you she was slightly on the plump side) in my mouth which brought out the sounds of pleasure from her. She would occasionally move my face away from her breasts to her mouth and slobber me with kisses so wet that they reminded me of my dog Alex. This was to be more of a passionate lovemaking session with a twist of the dirty stuff. She was great with the BBBJ and was one of those who makes your dick really wet as she sucks on it. She did her best to swallow it deep in her throat but that is normally the time when the BJ's get a little too toothy and I had to stop her from doing it. I had managed to start stroking her pussy and had two of my fingers in it. I turned her on her knees and went to work. I was sliding my fingers in and out of her pussy slowly while rubbing their clit with my thumb which seemed to do the trick as she spread her legs even more and made those funny noises that are therapy to a male ego. Seeing her spread legs and her tiny asshole open brought the question that has confronted many a men; Should I or shouldn't I? I rubbed it a little to gauge her reaction and got a backward thrust from her which told me that not only was it ok to proceed but it was in fact desired. For those of you who have an anal fetish like I do, this was god's greatest gift to me for that night. I ended up with both my hands busy with two fingers in her pussy and two in her asshole both moving in and out at a pace that made her scream. I was scared for a minute to think that I was hurting her, but apparently not. Her screaming stopped after a little while and just as I thought it was because she had achieved an orgasm, I noticed that it was because she had managed to engulf a dick protruding from one of the holes in her mouth. Now, Beverly is not the place to visit if you are the jealous types but I was a little flustered to see that the rewards of all the good work I was doing were being reaped by someone else. I took out my fingers, moved them to her face and she did a great job licking off all my fingers. I was ready for sex at this point and told her so. Before I could don a condom, she lowered herself onto me (still in doggy position) and I almost made the mistake of going bareback. Maybe she wanted to have condomless sex or maybe she was just under the impression that I had already done the hat. Either way, this was just a little too risky for my taste and much against the wishes of the devil sitting on my left shoulder, I put one on. It was a pleasure to have her young body move back and forth while I spanked her meaty ass and pulled her lovely jet-black hair. The sex session was one of the best I have ever had and I have had quite a few in my 32 years. I even inserted a thumb up her ass while fucking her pussy which seemed ok with her, however, with the recent experience of having my dick almost damaged for good by Sylvia's ass, I decided against going the anal route. Having come several times before this session I knew I I was not going to explode anytime soon. She turned sweaty and increasingly vocal and I noticed that she decided to ignore all the dicks hanging from the holes. I have never claimed to be a great lover but if the inventor of Viagara does not get a Nobel Prize soon, I will believe that those prizes are rigged. Anyway, after a nice long session I was ready to explode and since she seemed fairly open-minded about sex this far, I whipped out the condom and made her face me. I was surprised to see how much I still had left in me and as I plastered her face with a classic porno shot, she lapped it up greedily. Somehow, there is not better sight in life than to see a young woman eat it all up and almost look disappointed at seeing the last drop, knowing that there would be no more to come (no pun intended). She gave me the best experience I have had at Beverly thus far and it is a pity I do not remember her name (like I would give it to you guys even if I did rememberJ ).
After that experience, I had a couple more encounters with two other older women who had in fact pulled me away on those occasions. I remember unloading a couple more times but by this time, my dick was getting so sore that I did not want to cause any more damage to it. I spent the last couple of hours either drinking beer at the bar, or looking for a place to take a short nap. I did manage to take a 15 minute nap on a bed in the main sex room at a time where there were not too much sex going on around me. I woke up to find Miss I (god bless her) gently rubbing my feet giving me a foot massage. Maybe now I know why Sorcerer is in love with her. We talked for a little while and I decided to leave for home and get some sleep.
Linklist: German Brothels
I woke up around 10:30 AM with the realization that there was another fun-filled night to look forward to. A morning jerk-off session was out of question and uncalled for, after the experience of the previous night. I got in my rental car to see a little bit of Koln. On my way to Koln, I saw an exit leading to Krefeld and having read Wizard's posting about the swinger club in Krefeld and armed with the directions provided by Sorcerer, I decided to explore the establishment myself. Sorcerer, thanks for the detailed directions which helped me a lot. The establishment is right in the middle of the city and is about one third the size of the Beverly club. It is also a swinger club but it appears as if the women there were all on the payroll. I entered the club around 1:00 PM and paid 250 DM fee to get in. At that time, there were two women and 3 men there. Having paid my fee, I did not see any reason to turn around and go back on seeing that there were only two women there. The two women Denise and Petra, were thin and blonde, pleasant but very professional in their acts in bed. No BBBJ's, no kissing and thankfully sex with condoms. This club also did not provide any food and drinks were limited to Pepsi and other non-alcoholic drinks. In spite of these limitations, I popped in a blue pill and was happily pounding Denise's pussy in a matter of half an hour. Her sucking skills were moderate but overall, she was a pleasant woman, and the only one who spoke any English. I hung out there for a few more hours and fucked Petra too. She is a heavily freckled tall, thin woman and her fucking skills were again nothing to write home about. I left the club briefly at 3:30 PM to get something to eat at a Chinese restaurant down the street. When I got back, I saw Petra and Denise leaving together and I jokingly asked Denise if the rest of the evening was a gay evening. She did not see the humor in this and innocently told me that more women had arrived and that I would have a great time.
I met a nice looking, petite, young girl named Melony there who by far had the best English I had heard in a swinger club. She spoke with a very distinct British accent and as I talked to her about it she said she had lots of British friends and that was how she picked up that accent. Seemed a little funny to be because I could have sworn she was a Brit. In any event, she and I retired to the room together where she undressed and exposed what was probably the best shaven pussy I had seen in a long time. There is something about these petite women that I love. Maybe my next trip should be to Thailand. I ate her out to my heart's content but either she was not really in to it or, my oral skills need improvement. She performed a covered BJ on me and climbed on top to take me inside her. Her breasts were small and seemed to be the breasts of a high-school cheerleader which I have not had the pleasure of feeling. After a rather ho-hum session with her on top I asked her to go doggy which she politely declined and lay on her back instead. I did her missionary instead while sucking on another tall brunette's nice 36-c rack and came in the condom while inside Melony. We chatted a little more while I recovered. I met a nice guy there (in his 50's) who seemed to know all the women there and also spoke a little English. He pulled out a sex guide book (Happy Weekend) which is a lot like the typical "Apartments for Rent" kind of a guide one finds in the USA. It costs 23 DM and may be a good resource for a lot of people who are looking for a good time in Germany. The problem is that knowing German is essential for that and he looked thru the book to see if there were similar swinger clubs in other parts of Germany. We did not come across any that looked great although there were a couple of those clubs in Frankfurt that were advertised. I am throwing this info in just in case one of you ends up in Germany and does not know what directory to look for. I have no idea where you would go to look for this book but chances are that an adult book store would carry it. It mostly contains information on escorts and FKK clubs though.
After having one last session with the tall brunette with perfect tits, I was spent and for those who are counting, yeah, it was load number 4 for the afternoon. I decided to drive back to Solingen for another night of debauchery after resting a little. I went off to bed for an hour, showered, split another Viagara into two and got dressed. Although I am not as horny as I was yesterday, the thought of having lots of sex makes me push the envelop a little more in terms of how much I can do. Overall impressions of the club in Krefeld were that this was a not so great experience because despite their denials, the women appeared professionals. Maybe I was there at the wrong time or a wrong day. Maybe things get better at nights when a lot of amateur girls come in. However, as I was leaving I saw a total of 7 more men come in, none without a woman. The four girls who were there were in for a hard time.
Beverly opens at 9:00 PM on a Saturday night and the cover charge is 300 DM. While you can afford to come in a little late on a Friday night, my feeling is that you would be better off coming in at 9:00 PM on a Saturday night because the place gets really crowded in a hurry. This is also the day when you find some of the most attractive women changing into something very erotic in the lockers. There is a catch though. Most of the 'hot' women are there with their mates and many stay in the disco area dancing and showing off. Most have no intentions whatsoever of getting fucked by horny men in the back rooms. This is also the day when the place is crowded with single men who roam around from one room to another in the hopes of finding some sex. For those of you who did not have a good experience at Beverly, it may be due to the fact that you went in there on a Saturday when the competition is very fierce. I have been to Beverly on two separate occasions now and this was my observation on both such occasions. Maybe the frequent travelers like Wizard and Sorcerer can comment on this better.
I hung out in the disco area watching the show. Most women would not even look at me and those who looked, let me know that they were not interested. Every 15-20 minutes I would take a stroll in the back rooms to participate in some action but having blown my load a few times that afternoon, I wanted to save my precious load for someone very deserving. A cute woman along with her boyfriend ventured into the dark room and was quickly followed by 4 other men. They stood there watching the action taking place in the backroom while the girl took turns stroking every cock that was pointed her way. She was soon up against the wall with her legs spread apart while 4 guys (me included) pawed and fingered her. A tall, nice body and a very wet pussy is all we could feel and I am sure she satisfied her fantasy of being groped and molested by a number of men in a dark room. Every once in a while I would get a BJ (sometimes covered and sometimes BBBJ) by women I did not think were too attractive, but I had paid 300 DM and wanted to make the most of it. I saw a lot of very attractive couples going upstairs to the 'couples only' area and I knew that was something I was missing out on. Alas, no single men were allowed there and all I could do was fantasize about the pussy I was not getting while pounding the pussy I was getting. Greed is indeed a deadly sin.
Unloading about 12-13 times in a 24-hour period will do that to a man. However, the viagra had had it's effect and whenever I accidentally brushed up against a woman, she got the wrong idea that I was excited to see her. I snuggled up to Miss I again and got a nice massage from her. I then expressed the desire to tour the 'couples only' area upstairs and asked her to see if she could show me around. She declined at first but I promised that it would be a quick peek and nothing else. She spoke to the big guy at the door and took me upstairs. What I saw blew my mind away. Cute girls engaged in lesbian action or couples swapping couples. These were extremely beautiful women the likes of which you would see walking across campuses in colleges while dirty thoughts ran through your mind. In one case I saw a woman with her legs in stirrups while another woman was fisting her pussy. Interesting stuff but not something you would be able to indulge in, unless you made it upstairs with a willing couple. Miss I made was quick to point out that it was time for us to go downstairs and I almost acted like a kid who would not leave the store without the toy he so desperately wanted. Finally, it did me no good except that I wanted to jump Miss I's bones as soon as we got down. She was kind enough to comply and gave me a nice long BBBJ. I did not think I was going to cum again and my fears proved right. I told her I was tired and she understood. I took a walk back to the back room and found a man chained to the wall while a woman used a whip and a cane on him. I stood around to watch it as did many other people. It was some sort of a humiliation/pain thing and I found it more disgusting and funny than anything else. I walked back to the bar and had a beer and chatted with Bob from the previous day who complained that he had not blown a single load that day. I almost felt sorry for him but then decided to reserve my sympathies for the poor old guy who was chained and whipped. I walked back to the area where I had left him 30 minutes ago and found him still tied to the wall with a smile on his face while the crowd had completely disappeared. I almost felt like giving him a kick up his ass for being such an idiot but decided against it fearing that he may in fact enjoy that. For the next couple of hours I roamed around the club watching the action but in no mood to participate in it. Finally, I decided to call it a night and went away to bid goodbye to Miss I for being so wonderful to me. We hugged and cuddled for a few minutes and just as I was starting to feel a little special, another guy jumped in to orally service her. I got up, took a shower and went off to retrieve my stuff from the locker. I got dressed and on my way out said bye to Bob who I am not sure had blown a load off that day at all.
The Beverly Club has been good to me thus far. I have enjoyed my adventures there although I am sure many of you may have reservations of having sex in front of others. While analyzing my activities from a financial standpoint in these clubs (Beverly and Krefeld), I realize that I spent a total of DM 800 (250 + 250 + 300) and got some sort of sex from about 25 women (a conservative estimate). This includes getting BJ's from some, licking and fingering some, having sex with some etc. For DM 800 (approx. US $400) it comes to about $16 per woman which is better than most places in the world. Also, for this money I got to eat all I wanted and could've gotten really drunk on all the alcohol I wanted. My point is that this made more sense to me than visiting an FKK club. Some of you may agree with me while others may not. I would be interested in hearing your views though. Despite denials by some of the women I met, I firmly believe that many women at Beverly are on the payroll. Sorcerer, this may break your heart but I sincerely believe that Miss I is, as is Christina and the moody Petra. I am willing to bet the farm that all women I came across at the Krefeld club were on the payroll.
If you guys can get an attractive girl from one of the FKK clubs to go with you to this club for say 200 DM as your girlfriend, it may work out great for you. Firstly, you will pay less at the door at Beverly and secondly, you will be able to get access to the 'couples only' section of the club. This could mean unlimited sex with really cute women and no hassles of being surrounded by men who want to have a piece of the action. You will of course have to have a good rapport with someone from the FKK club and need to speak the language. She would also have to be a nymphomaniac but if you could find that in a girl, Beverly is surely the place to visit on a Saturday night. To those of you who may think that I am exaggerating my conquests, I say, you are wrong. For every woman I fucked, there was one who said no to me (this was particularly true on Saturday). I do not need to exaggerate any of this because in all probability, I am never going to meet you face to face. Bragging is only fun when you can see the look of envy on the face of others you are bragging toJ . This is of course the WSA and by the very nature of this board, I am sure there are members who have had more sex that I can ever imagine. To them, I bow my head in respect.
To all who have paved the way by providing information about this place, I thank you again. I am hoping this report will give others some more information about this club. I will accept valid criticism ONLY from people who post reviews on the board and are contributors to this board (pictures, reports or information). To the rest, you have not yet earned that right J