Video production of Prop 818 studio producer with five anal scenes including six Asians. BTW, it's not true Oriental are tighter than Caucasians, but since they are smaller in height and width, their openings provide more inner friction. With a comprehensive knowledge of ethnic pornstars people should recognize several of these professional geishas. Roxy Jezel (Brit of Thai heritage), Mika Tan, Nyomi Zen and Tia Tanaka together with Kaiya Lynn and Scarlett Ventura. Spiffy Roxy Jezel almost never disappoints, and she certainly doesn't here, whether she's giving a fantastic blowjob, taking the thick cock deep in her textbook bald pussy or bends over to take it equally deep inside her ass. Mika Tan's scene was if anything even better, as she's a really delightful tease, not to mention hot as hell. Kaiya Lynn provided a nice surprise with her equally teasing talk (no exotic accent here either, she was born and raised in the US), and a great performance as well. The fifth and final scene on Assians are tight ramps things up a bit (not that things were exactly what you would call boring up to that point) with a hot threesome. No anal from Tia Tanaka unfortunately (she's never done an anal scene), but Nyomi Zen doesn't mind having a cock buried down in her colon. Amazing Tia does A2M several times.
Get married: Find Asian camgirls for love and romance.
Before watching this DVD, based on the screenshots alone, expectations of a fairly modest score were very close to a 95. Scene 3 with Scarlett Ventura wasn't up to the high standards of the rest because Scarlett isn't as hot as the five other girls and didn't deliver as great of a performance. It was hardly a bad scene though, and in fact the current member score at infamous VideoBox rates it higher than the scene with Kaiya Lynn.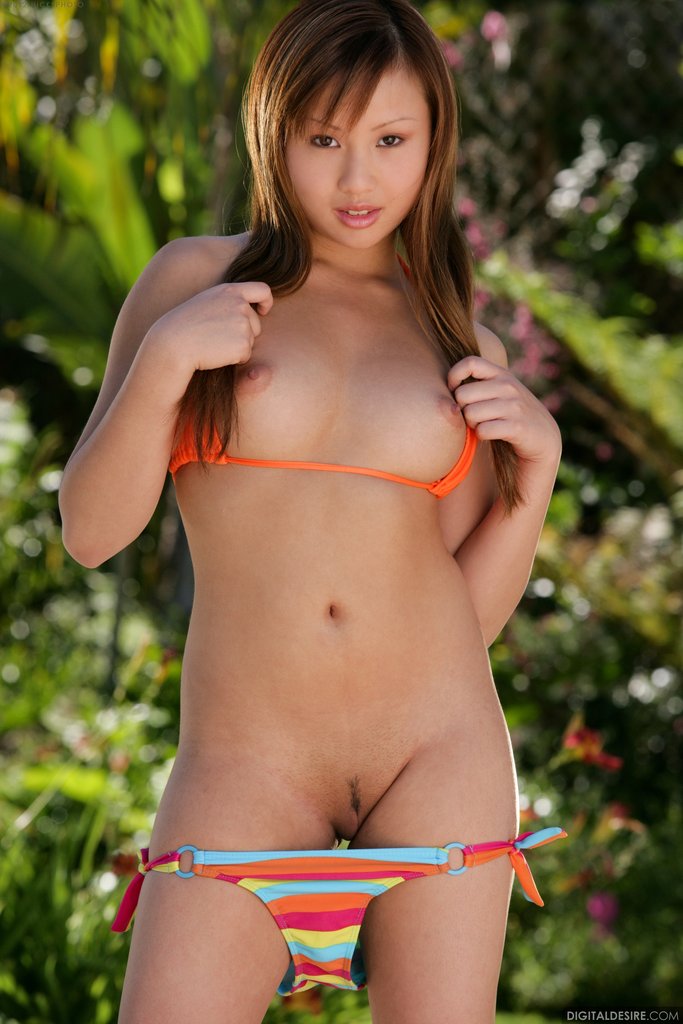 Slant Eye for the Straight Guy DVD Review
Looking for an entertaining hardcore DVD with only Asian girls? You could do a lot worse than Slant Eye for the Straight Guy by 3rd Degree Films from 2004. Five hot porn scenes with one merely decent one (scene 4). You actually get quite a range on the hardcore scale with this DVD, with two one-on-one scenes going no further than blowjobs and vaginal sex (scene 4, as mentioned, was a tad boring in my opinion, while Charmane Star, simply by being who she is and looking so damn hot made scene 2 well watching even for an anal fan like me) and the remaining scenes varying between one-on-one anal over double penetration threesomes plus a very hot anal scene with two girls on one guy. Jayna Oso and Mika Tan scenes are favorites on Slant Eye for the Straight Guy.
Images and galleries: Asian pornstar Thumbs
Jayna pulls off one her usual incredibly energetic and rough DP performances while Mika looks extremely sexy wearing glasses and an unusually skimpy schoolgirl outfit with a tiny white see through top and a very short skirt, before proceeding to take a cock in her mouth, pussy and ass. As great as those two scenes are, the aforementioned FFM threesome with Lucy Lee and Asia isn't far behind and neither is Lucy Thai's double penetration scene. Nothing negative to remark, outside of that slightly bland scene 4. And perhaps the decision in general to include two "soft" scenes among four pretty rough anal/DP scenes, but I guess the general theme here was indeed intended to be Asians rather than anal sex.